Computer Science - Campus Santa Mônica
by Portal FACOM
Published: 07/05/2019 - 15:31
Last modification: 05/06/2019 - 09:32
Sobre o curso:
About the Computer Science Undergratuate Course: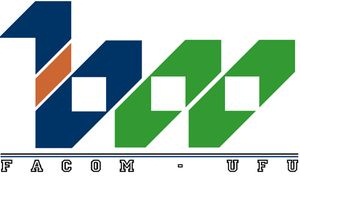 The Baccalaureate in Computer Science is the starting point of the Computer Science Faculty. The Undergraduate Course was created in 1988, with the objective of training professionals in the area of Informatics, with competence in software development, adequately meeting the labor market requirements, as well as enabling graduates to successfully complete post-graduate programs.
The course currently has a highly qualified Teaching Staff, that includes several Academic Units of the Federal University of Uberlandia, with emphasis on the Faculty of Computing, in which a large part of the professors have a doctorate in IT or Computer Science.
---
Full Time Undergraduate Course
Offered Degree: Bachelor in Computer Science
Undergraduate Course Minimum Duration: 4 Years
Undergraduate Course Maximum Duration: 6 Years
---
Undergraduate Course Office:
Undergraduate Course Director: Stéphane Julia
Officer: Victor Marques Oliveira
E-mail: cocom@ufu.br
Telephone Number: +55 34 3239 4218
---
Office Hours:
Monday to Friday
08h - 12h / 13h - 17h
Adress:
Santa Mônica Campus - Building 1A - Room 228
João Naves de Ávila Avenue - 2121 - Santa Mônica Neighbourhood
Uberlândia - Minas Gerais - Brazil